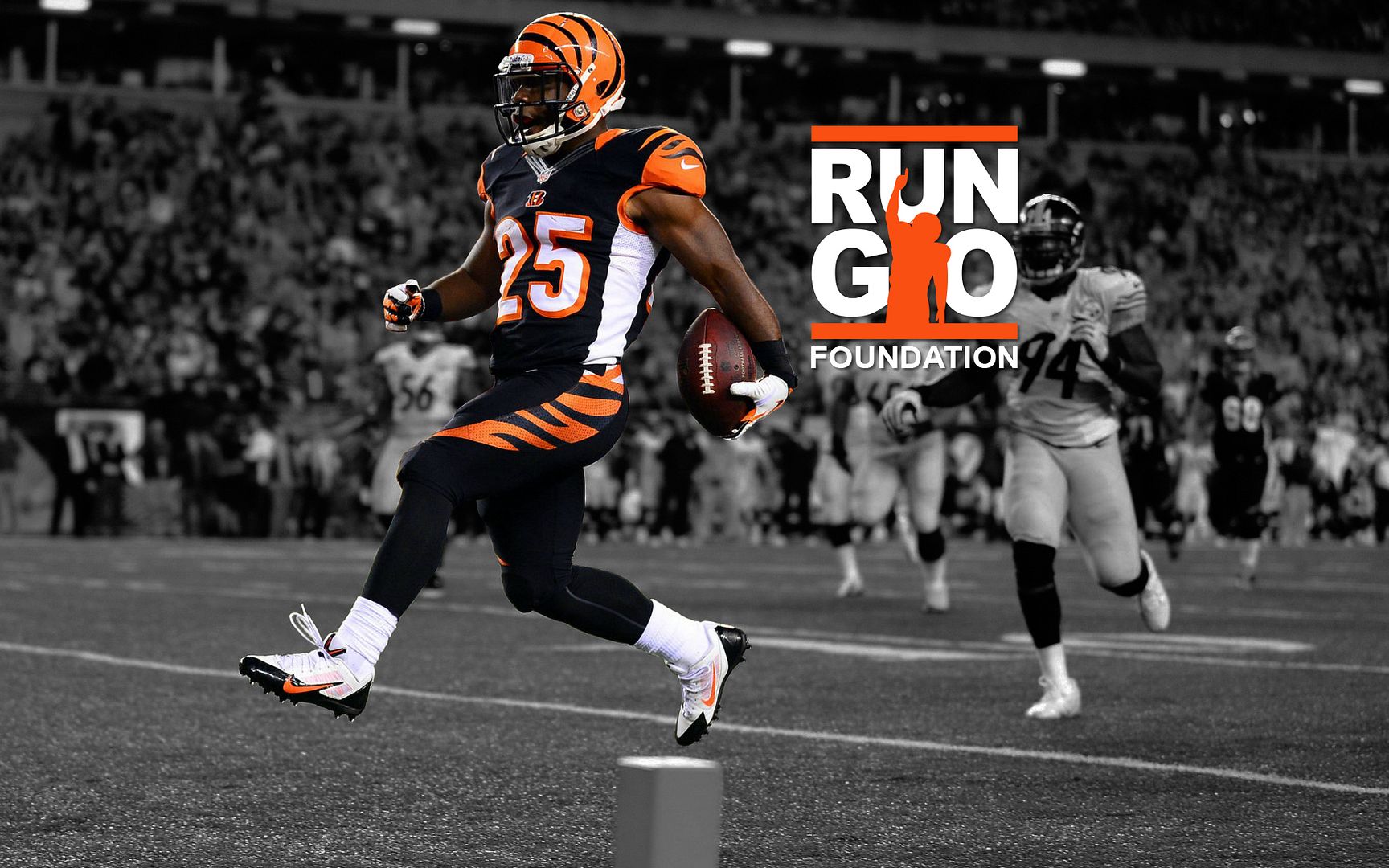 The Dream
Being the child of Haitian immigrants, I knew financial struggles at a young age. I've persevered, and dedicated myself to education and sports. I was blessed with a scholarship to attend St. Thomas high school in Fort Lauderdale and was fortunate enough to continue my education, having earned a full ride football scholarship to University of North Carolina at Chapel Hill. Through hard work and dedication I became the first running back selected in the 2013 NFL draft to the Cincinnati Bengals football club. Humbled, I was determined to give back to youth. I believe that every child, no matter their race, religion or income, deserves the opportunity to play sports and more importantly, earn a quality education.

The Goal
The RUN GIO Foundation is a non-profit organization that aims to provide children of Haiti with an opportunity for a quality education. Inspired by my mother, we built Le jardin vert de Josette, or, Josette's green garden 1st classroom with the help of family and friends. The dream is to have matching classrooms ring a courtyard and our goal is to fund the expansion entirely through my foundation. In addition to supporting education, my foundation provides youth football camps, free of charge, to children who may not have had the opportunity to attend otherwise. I believe that sports build character in a positive, healthy and familiar environment within their community.
To help the RunGio Foundation provide children of Haiti with an opportunity for a quality education, please donate here. Thank you.